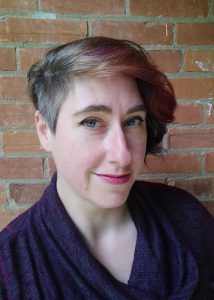 Multi-media Maker, Maverick, Muse
Life has taken me many places, taught me many things, and given me a unique set of skills that I am always building upon. While I may have started as a glass artist, my interests have grown considerably over the years, along with what I have to offer. I've been a glass artist and professional photo editor for over 20 years, and my work in that area has grown from jewellery to larger installation works, including a unique technique I developed known as kiln-blown glass.
As an addition to my glasswork and photo-editing, I also create special screen-printed enamel images that can be transferred and fired onto glass as a finishing accent, and have made those designs available to all glass and ceramic artists to use in their own work. This was the start of Glass Fusing Decals, which has become a mainstay in my work in recent years.
Because I love to keep trying new things and taking on new challenges, I also fell in love with aerial performance and have found another way to express myself through this challenging and beautiful art form. I have been training under the amazing instruction of Diane McGrath at Fly With Me in Toronto for the last 7 years, and have joined the Hamilton Aerial Group to perform at public and private events.
I have a passion for choreography and costume design, which has paired well with my work on aerial silks and stilt walking, so I intend to continue to pursue new projects and performances that allow me to put all of those things together in exciting ways. This includes heading Uplifted Aerials – an entertainment company specializing in stilt performances for private and corporate events.
As I continue to be inspired by amazing circus performers, yogis, and adventurers, I also run Flying Fox Studio – a business that comes from a lifetime of my own adventures, ranging from a passion for the outdoors to a love of aerial performance.
Whether you're an adventurer, aerialist, or both, Flying Fox Studio designs focus on comfort, durability, and style, so you can take your passion with you wherever you go! Easy to wear, and easy to care for, Flying Fox Studio creates artful attire for active people.