"The Night of the Wanderer"
February 16, 2019
Shows at 5pm and 7:30 pm!
Buy your tickets here:
I will be performing on stilts, rope, and aerial sling this year! Get your tickets now as they sell out fast!
Tickets are limited to 100 per performance. Child friendly. First 30 children under 12 for 5 pm performance get in free.
Hamilton Aerial Group
will be performing in their 6th cabaret at The Cotton Factory as part of the City of Hamilton's WINTERFEST.
Through daring aerial acts, larger than life puppetry and enigmatic music, La Nuit Du Vagabond tells the story of the movement of a group of people to a brighter future.
HAG
is a Hamilton based aerial and circus troupe. We have been performing since our conception in 2010 at various venues in Hamilton and further. We collaborate with Hamilton based artists to create off the wall costumes, life size puppets, sound and projection and aerial and stilt based choreography.
Every year since 2013 we have staged an epic live performance. These started out as our annual fundraiser cabaret but have now morphed into a theatrical narrative performance drawing crowds of 400-600 people.
We are also very excited to announce that one of Hamilton's most interesting and talented musicians will be performing in this years show with us: Wax Mannequin!
http://waxmannequin.com/have-a-new-name/
If you would like more information about this event, please contact Lori Le Mare (artistic director) at lorilemare@bell.net or 416 820 1407.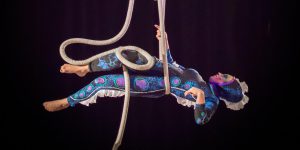 (photo credit: SuZImageZ)
SaveSave
SaveSave
SaveSave
SaveSave